New Politics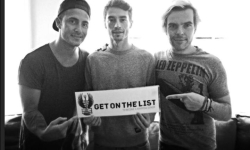 Ben Nichols-Lucero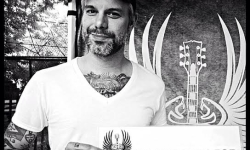 Cory Branan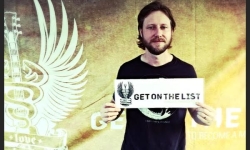 David Sedaris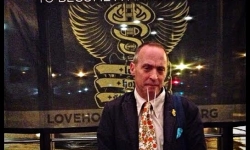 With his sharp wit and sarcastic approach to getting people on the list, David Sedaris has helped add hundreds to the registry at his shows.
Glen Phillips-Toad the Wet Sprocket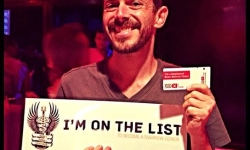 Gregory Alan Isakov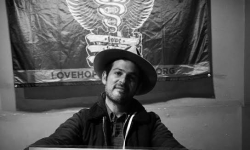 Jay Bentley- Bad Religion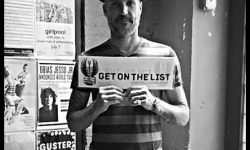 Joe Trohman-Fall Out Boy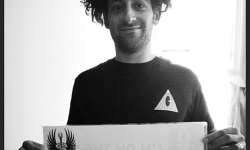 Ken Casey-Dropkick Murphys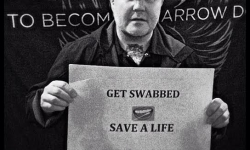 MC Yogi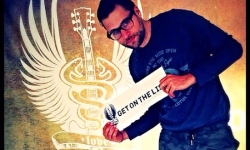 Mike McColgan-Street Dogs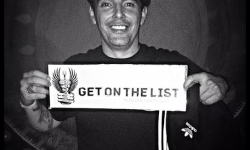 Vinnie Stigma-Agnostic Front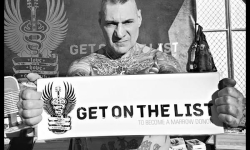 Ozomatli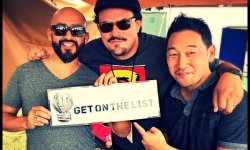 Young the Giant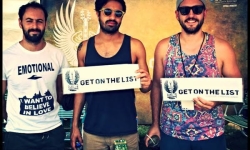 Donavon Frankenreiter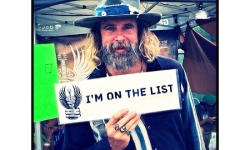 Donavon has been one of our biggest supporters for several years, hosting fundraisers and encouraging his fans to Get on the List!  With an amazing 14 matches-and counting!-Donavon continues to make a difference in the lives of those in need of a lifesaving match.
Shakey Graves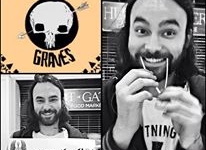 Shakey Graves puts his money--or his swabs--where his mouth is, signing up to save a life at one of the first shows we did on his tour.
Recently finding his first match, we look forward to a successful future with Shakey for years to come!
Michael Franti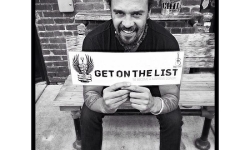 Known for his benevolence, Michael Franti has been an amazing supporter of our mission of saving lives, one concert at a time. From his appearance on Rock Boat, The Soulshine Tour, and solo tours, Michael is always sure to give LHS some love from the stage and take time out to meet our survivors.
Misfits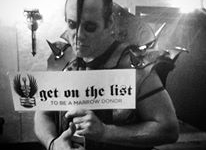 The Misfits are a punk rock band with big hearts! We've joined them on two tours already and with their help, have signed up hundreds of potential donors, finding an amazing FIVE matches to date.
Pleasantville Music Festival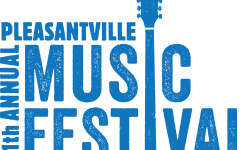 Saturday, July 11 Parkway Field in Pleasantville is gonna be rocking. Thousands of friends, families and lovers of live, world-class rock, setting out their chairs, blankets and tents, going up to the stage and dancing.
Food and drink, a beer & wine garden for the adults, fun activities to keep the kids happy, and a composting and recycling program to keep the Earth happy. Plus stuff to buy, charities to learn about, and a warm, positive backyard vibe.
All combined with world-class headliners, breakout stars and local artists you need to know, hand-picked and brought to our stages by dedicated music fans and our incredible Featured Charitable Partner, Love Hope Strength Foundation, the world's leading rock-and-roll cancer foundation.
Andrew McMahon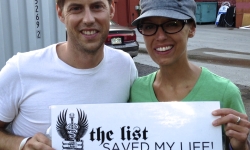 Andrew McMahon is not only a talented musician, but he is also one of the most inspirational cancer survivors today.
In 2005, Andrew was diagnosed with Acute Lymphoblastic Leukemia (ALL) and received a lifesaving bone marrow transplant from his sister Kate. Front man for Something Corporate, Jack's Mannequin, and Andrew McMahon in the Wilderness, this charismatic vocalist and piano player has been hugely instrumental in helping us increase the marrow registry with his heartfelt shout outs to his fans from stage.
His young adult cancer foundation, Dear Jack, has also helped to fund our Red Rocks activation, ensuring we can continue to save lives one concert at a time!
Frank Turner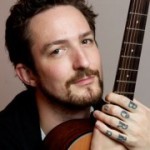 Love Hope Strength has been honored to work with Frank Turner at recent shows in the Colorado area resulting in 2 potentially life-saving matches already. That partnership is now expanding nationwide as the Love Hope Strength Foundation hits the road throughout the 2013 US Tour in an effort to find more matches for patients in need of marrow donors.
Love Hope Strength and Frank Turner will be encouraging fans to GET ON THE LIST during his U.S. concerts. Registration is as easy as the completion of a consent form and a simple cheek swab. That is all it takes to become a potentially life-saving match for someone with a blood cancer like Leukemia.
Neil Young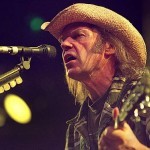 Love Hope Strength founder Mike Peters has had the pleasure of performing with Neil Young, and now life saving matches have been found at shows by Neil Young.
From the magnificence of the Red Rocks, more individuals are given the a chance of life.
Rock and Roll really does save lives!
Robert Plant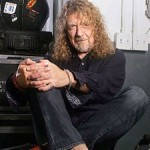 Throughout recent tours in the United States and United Kingdom, fans of Robert Plant and the Sensational Space Shifters got ON THE LIST to be marrow donors as they entered his shows. Love Hope Strength was on hand looking for life-saving matches for patients in need of transplants to cure such diseases as Leukemia, Lymphoma and other blood cancers.
Musicians like Robert Plant are literally saving lives at their concerts by allowing Love Hope Strength register their fans, free of charge, to the national marrow registry. Registration takes a simple cheek swab and the completion of a consent form.
"Knowing that each one of our gigs has the potential to save lives is very humbling," Plant says. "LHS is doing a great job out there in educating and raising awareness for this type of cancer. More people need to realize how simple and painless it is to get on the register and help save a life."
For more about Robert Plant and the Sensational Space Shifters click here.
Isle of Wight Festival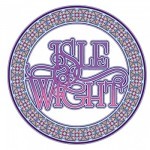 The Love Hope Strength Booth is now a regular feature at one the the premier music festivals in the UK, the Isle of Wight Festival. The roots of the festival date back to 1968, and it has a global reputation for attracting the worlds best acts. Each year around 60,000 people cross over the the island, and this year our team of volunteers signed almost 500 people to the bone marrow registry over the three days.
Mumford and Sons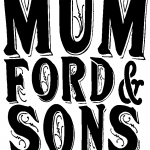 We have been pleased to have the Love Hope Strength booth at a number of Mumford and Sons shows, including a number of shows at the iconic Red Rocks amphitheatre.
To date we have found 7 potential life saving matches at Mumford and Sons shows.
Jennifer Lopez & Enrique Iglesias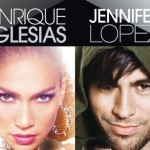 Posted by Enrique Iglesias before his tour with J-Lo.
Hey guys, Just wanted to let everyone know that Love Hope Strength foundation has been kind enough to set up booths at all of our Enrique and J-Lo shows this summer. Please be sure to at least come by to check out! You could help save the lives of these children! So if you are attending the shows, please stop by the Love Hope Strength table and GET ON THE LIST to become a marrow donor. All it takes is a cheek swab!!! You can also GET ON THE LIST online at www.lovehopestrength.org.
A few more interesting facts you should know:
- Each year over 18,000 people in the United States alone will need a lifesaving marrow transplant and only 30% will have a match in their family. The remaining 70% of patients rely upon international marrow registries to locate their matches.
- Another interesting fact is that Hispanics make up only 10% of the national registry thus making it significantly harder to locate a potential match.
- Love Hope Strength has registered over 20,000 marrow donors with our partners at DKMS resulting in nearly 300 potentially lifesaving matches.
- Thousands of patients with blood cancers like leukemia and lymphoma, sickle cell and other life-threatening diseases depend on marrow donors to find a match to save their life.
- Donation is no longer the painful process it once was, 85% of the time it is similar to giving blood plasma.
Thanks guys, and can't wait to see you on the road!
Enrique