Love Hope Strength has partnered with the Union of International Cancer Control (UICC) to organise an evening of entertainment for World Cancer Day, February 4th 2021.
The Love Hope Strength World Cancer Day Big Night In will premiere on Thursday February 4th, 2021 at 4pm EST / 3pm CST / 1pm PST / 9pm GMT.
There'll be rare / unseen footage from Love Hope Strength events going right back to 2007, including songs at the Empire State Building, Mt. Everest, Kathmandu Nepal, Mt Fuji, the Grand Canyon and Machu Picchu featuring the musical talents of Slim Jim Phantom, Glenn Tilbrook, Kevin Bacon, Billy Duffy, Brien McVernon, Donavon Frankenreiter, Nick Harper, Cy Curnin and a host of other acclaimed musicians.
The broadcast will take place on Facebook and YouTube.
Facebook: www.facebook.com/TheOfficialAlarm/posts/10158926323297674
YouTube below
Mike Peters, frontman of rock band 'The Alarm', co-founded the Love Hope Strength Cancer Care Foundation (LHS) in the UK and the USA 15 years ago with his wife, Jules Peters and good friend James Chippendale after both Mike and James were diagnosed with leukaemia. Love Hope Strength (LHS) has gone on to raise over $1 million for cancer programs across the globe and has helped save over 4,500 lives by registering people to become potential blood stem cell donors at gigs and music festivals. With a message of 'music will keep us strong', Mike and Jules Peters have organised 23 Big Nights In since March 2020 from their own living room to help keep the 'Alarm family' connected after the band's gigs were cancelled. The Peters have invited special guests including Billy Duffy of the Cult, Steve Norman of Spandau Ballet, Miles Hunt of Wonder Stuff, The Damned's Captain Sensible and Slim Jim Phantom from the Stray Cats to join them virtually to play live and pre-recorded sessions and interviews. These Big Nights In have proven to be a big hit with music lovers across the globe, which is why the co-founders have decided to use their platform to bring entertainment for all to enjoy this World Cancer Day.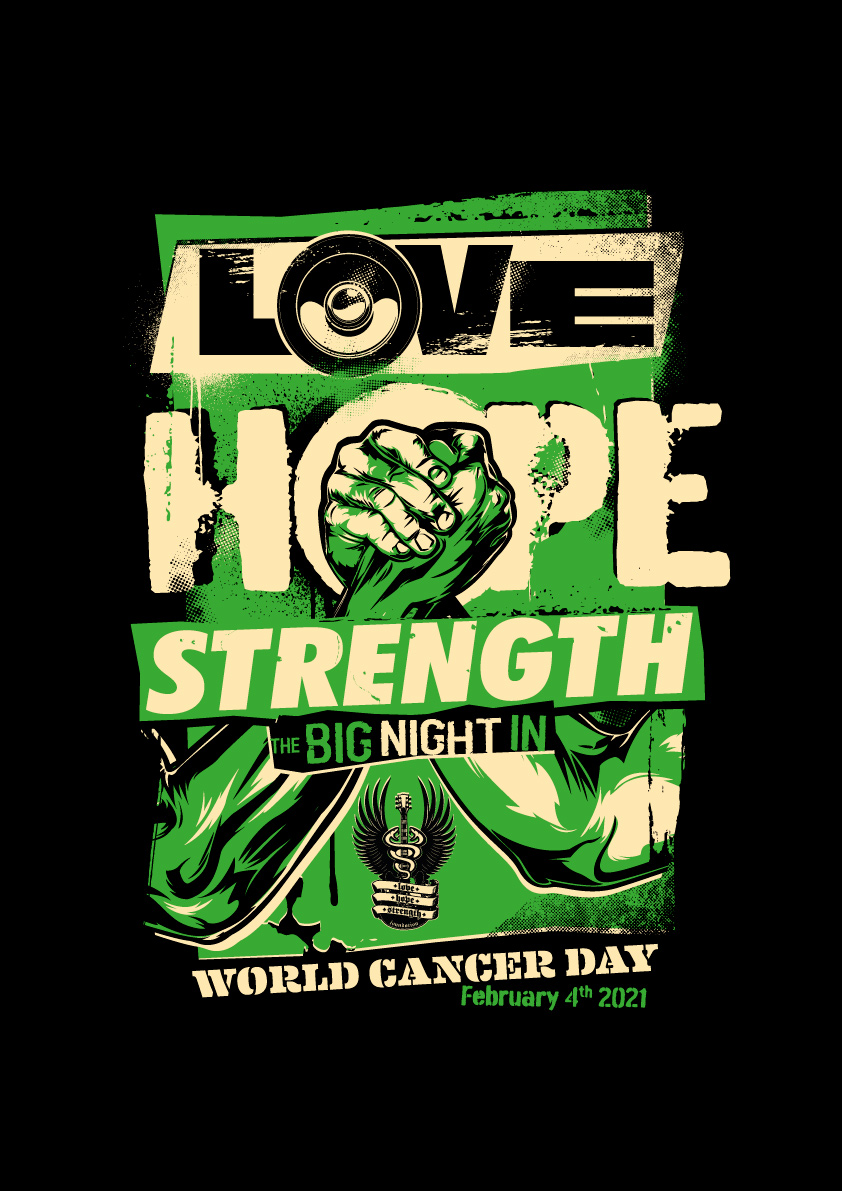 As well as tuning in to the 'Love Hope Strength Big Night In', which will be premiering at 9pm GMT on www.lovehopestrength.org, you can also pledge support for World Cancer Day by placing a bid on unique Rock and Roll memorabilia which has generously been donated by Steve Jones of the Sex Pistols, Billy Idol, Duff McKagan of Guns & Roses and other celebrated musicians for the Love Hope Strength World Cancer Day Online Auction. The Love Hope Strength World Cancer Day Online Auction will commence on Friday 15th January and close on Saturday 5th February. All funds raised through the 'Love Hope Strength Big Night In' and associated activities will support cancer prevention and cancer care projects for underprivileged communities across the globe, including in the USA. Thanks to the generous support of the Beauchamp Family Foundation, every $1 given to Love Hope Strength for World Cancer Day will be matched dollar for dollar.
Mike Peters explains why the Love Hope Strength Big Night In and Love Hope Strength World Cancer Day Online Auction is so important for him:
"I live with leukaemia and my wife Jules recently underwent surgery, chemotherapy and radiotherapy following a breast cancer diagnosis. Having received excellent care ourselves, we've long been advocates of working to ensure that people in low-to-middle income countries can access better cancer treatment, and we remain committed to this. 70% of cancer deaths occur in low-to-middle income countries. Less than 30% of low-income countries have cancer treatment services available compared to 90% in high-income countries. This has to change".
"More recently we've come to realise how much we can all do to prevent cancer. Cancer is the second-most deadly disease in the world, with 9.6 million people each year dying from some form of cancer. This number is predicted to almost double by 2030, yet at least one third of cancers can be prevented. We recognise that in order to save lives we all need to consider our health and wellbeing more. We can all do something to reduce our risk of cancer. We want to use the Love Hope Strength Big Night In as an opportunity to highlight what we can all do to help stop preventable cancers from being killers".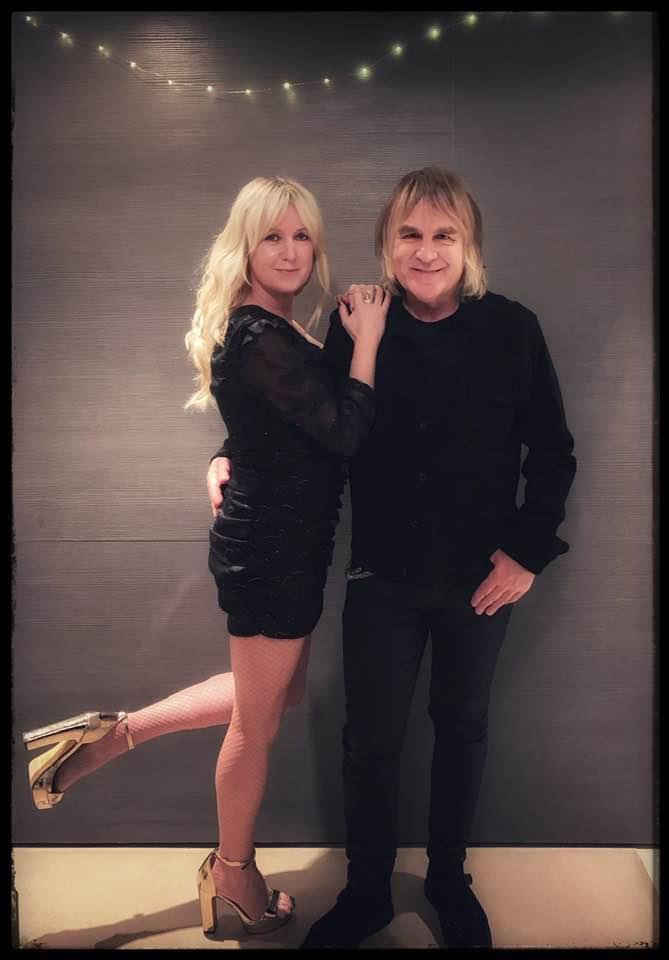 "With the money raised through the Big Night In and the Auction, we can collectively support some fantastic hospitals and organisations which we know really need help so their patients stand a chance of receiving effective treatment when they receive a cancer diagnosis. The Big Night In will be enjoyable: we all need something to look forward to and to enjoy! It's also relevant for absolutely everyone, not just those working in cancer control or fans of rock music. We very much believe that cancer isn't just a critical health issue, it's a human issue that touches all of us."
The 'Love Hope Strength Big Night In' will be available to watch from Thursday 4th February, 2021 at 4pm EST / 3pm CST / 1pm PST / 9pm GMT on www.lovehopestrength.org. Be sure to be a part of it, and let your friends know it's happening!