"In December 2015, right around Christmas, I received a letter addressed from Brazil. I opened the letter, it was the nicest thing anyone has ever written me:
Dear Donor,
We have so many words to tell you, maybe there are not enough words to express my gratitude.
"What words to tell you, who gave my son the opportunity to continue life?
When everything looked lost, we keep in faith and hope that an angel could appear and help him.
Suddenly the news came, you exist, perfect match. God had already chosen you for this mission. And you accepted as a hero, and saved my son. In this way you saved all my family too.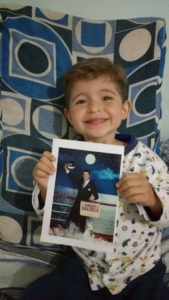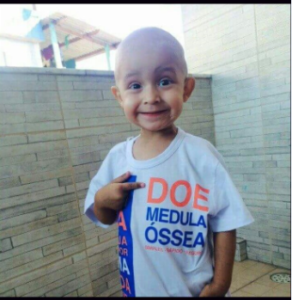 Today we are living days of happiness, he can finally have a normal life, and this is thanks to you, your gesture of love.
We do not know you, but we love you, we ask God every day for you and your family, that your life being full of health, peace and happiness.
I hope one day we can hug you, and say, "We are eternally grateful!"
Thank you very much, you are our hero"
The words that stuck out to me most from the letter were when the mother said, "You saved all my family too." 
When I did the donation I did it to save the 2 year old boy. I never thought about the effect it would have on his whole family." – Andy Peters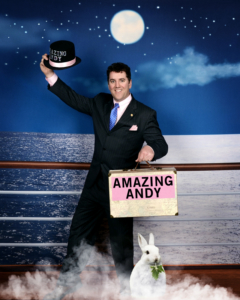 Thank you to the truly AMAZING Andy Peters for your commitment to SAVE A LIFE!
It is estimated that 20,000 people could benefit from a marrow match this year but thousands will be unable to find a life saving match.   
Unite and strive to eradicate blood borne cancers and illness on this #GivingTuesday!
DONATE TODAY and your tax deductible donation will support the "Get On The List" mission registering music fans all over the nation to help save lives, one concert at a time!
LOVE HOPE & STRENGTH to all!