We're honored to have passionate Board members providing great leadership in the strategy and direction of our organization. As the organization grows we recently added three new members to the team who have dynamic skill sets and expertise in the areas of human resources, legal counsel, finance, and fundraising. Welcome to the LHS family, Mona, Ron and Rachel! Here's some background on them all… 
Mona Patel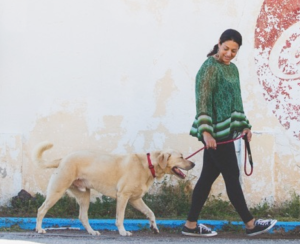 Mona Patel joined the Los Angeles Philharmonic Association in 2012 and is their Vice President of Human Resources & General Counsel. She is the primary steward of the organization's culture and leads the people and organizational strategies to support the LA Phil's mission. In addition, Mona oversees legal compliance, risk management and labor negotiations for the LA Phil at both Walt Disney Concert Hall and Hollywood Bowl venues.
Prior to joining the LA Phil, Mona served as General Counsel and Executive Vice President for People & Organizational Development at the LIVESTRONG Foundation. She has held similar roles at Athleta / Gap, Patagonia, and Burton Snowboards. Mona has also served as pro bono counsel for 1% for the Planet and the Chill Foundation.
Mona has a B.A. in Political Science from Boston College, a J.D. from Harvard Law School and an M.B.A. from both Berkeley Haas School of Business and Columbia Business School.
She is a cancer advocate and has participated in numerous fundraising events in memory of her younger brother, a non-Hodgkin's lymphoma survivor, and her mother, a breast cancer survivor. Most notable events include the IRONMAN KONA World Championship, Survivor Summit climb up Mt. Kilimanjaro and Tour of HOPE cross-country cycling relay. Mona lives in southern California and she enjoys running her dog, Cash, on the beach, photography, modern art & design, cycling, surfing and snowboarding.
Ron Kolenic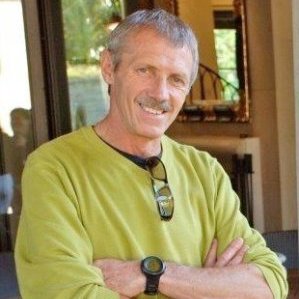 As a cancer survivor of 11 years still in his personal cancer fight, Ron's business career spans over 40 years, 18 of which are in the non-profit sector, and the other life in the for-profit start-up, fast growth arena. Ron is currently CFO of Boomcloud 360, an angel funded start-up in the audio space.
Prior to joining BC360, Ron served as both the Director of Gift Planning and Director of Finance & Operations and member of the iconic yellow 'wristband roll-out Team' of the LIVESTRONG Foundation, VP Finance and Administration for Special Olympics Texas, and Director of Finance for the Old Globe Theatre.
A licensed CPA in California and Texas, Ron earned a B.S in Accountancy with Highest Distinction from Ferris State College, is a former Community College instructor and U.S. Navy Veteran serving during the Vietnam era in top-secret cryptographic communications.
Residing in Austin, TX with his wife, Ron's life centers on his 3 Texas grandsons and California granddaughter for "they are the future."
Rachel Armbruster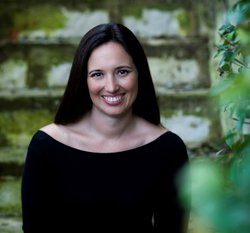 Rachel has over 15 years experience in helping nonprofits and businesses succeed. With a focus on revenue generation, marketing, and organizational training and development, she has helped hundreds of people who are helping others through their missions. She started the Armbruster Consulting Group in 2009 in response to her passionate commitment to making positive changes in society and dedication to the success and growth of nonprofit organizations.
Before launching ACG, Rachel was the Vice President of Business Development and Consulting for Event 360, Inc. During her three years at Event 360, Rachel provided event strategy, sponsorship and fundraising counsel to dozens of nonprofit organizations.
Previously, Rachel worked for six years with the Lance Armstrong Foundation (LAF). From 2001 to 2006, the LAF grew from an organization with $1 million in annual revenue to a global cancer charity raising over $40 million a year; Rachel played an instrumental role in the launch and management of the now iconic LIVESTRONG yellow wristband campaign.
Prior to LAF, Rachel worked in advertising for SicolaMartin Advertising managing event marketing and on-site branding for one of the agency's strategic accounts (Citrix Systems). While residing in El Paso, Rachel served as the Director of Marketing for the Sun Bowl Association.
Rachel is a graduate of Purdue University with a Bachelor of Arts degree in Communications and a Masters in Business Administration from St. Edward's University. She lives in Austin, Texas and is the proud mother of two fantastic boys!