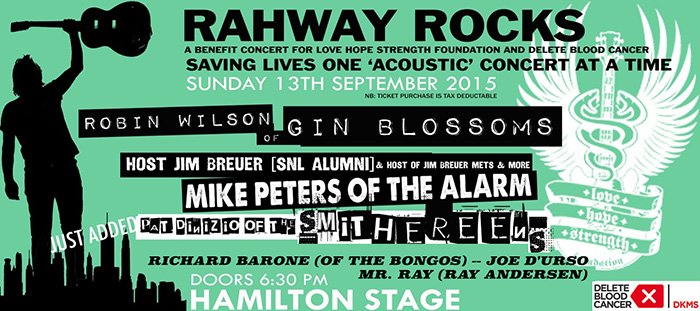 After our Rock The Skyline event on Sep 13, 2015 we will also feature a post walk evening acoustic fundraising concert 'Rahway Rocks' at the Union County Performing Arts Center (Hamilton Stage) featuring Mike Peters of The Alarm with Robin Wilson of Gin Blossoms plus other artists to be announced soon. Proceeds will benefit Love Hope Strength and our partners Delete Blood Cancer.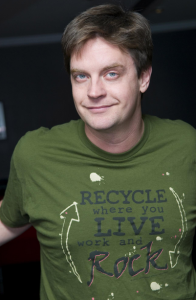 9/4 – Three more artists just added!
– Richard Barone (of The Bongos)
– Mr. Ray (Ray Andersen, international kindie rocker)
– Joe D'Urso (of Joe D'Urso & Stone Caravan and Light of Day)
8/29 – just added to the bill, Pat Dinizio of The Smithereens!
The event will be hosted by Saturday Night Live's Jim Breuer – tickets are on sale now!
– Love Hope Strength co-founder Mike Peters conceived the idea for Rock The Skyline after chancing upon the amazing view while recently staying in Jersey City. "It's one of the most spectacular paths I have ever discovered in the many years I have travelled to the metropolitan area," he said.
"I would like to encourage anyone who cares for the life of others to join me and my family, friends and LHS supporters, local businesses, healthcare staff and cancer patients to come together and support our mission of saving lives."