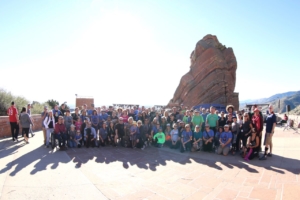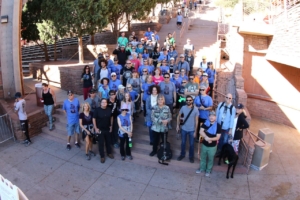 A special thank you to all the Love Hope Strength supporters who hiked, jammed and helped save lives, alongside co-founder Mike Peters, at the annual Red Rocks ROCKS 2016!
The Alarm frontman led more than 100 patients, survivors, musicians, supporters (and LHS mascot and four-legged friend, Gracie) along the meandering trails of the iconic Red Rocks Amphitheatre in Morrison, Colorado on Saturday October 1, 2016 to raise funds and awareness for the Love Hope Strength Foundation's "Get On The List" campaign.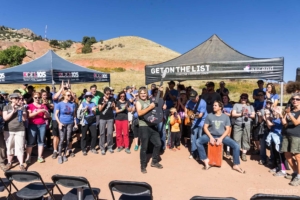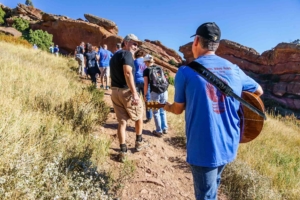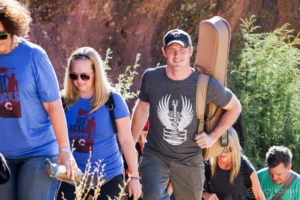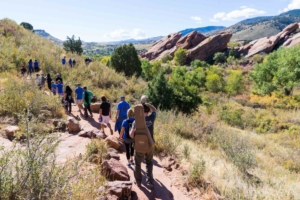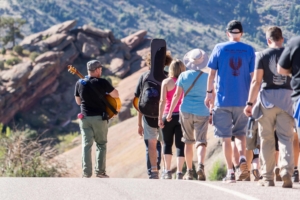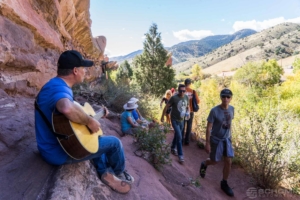 Events such as these are vital in continuing to bring about awareness of the need to register to be a marrow donor.  The day included performances by musicians Rob Drabkin and the talented students of Denver School of Rock.  While Alarm fans, cancer survivors and patients traveled from all over, including as far as Anchorage, Alaska, to show their support.
Since 2008, Love Hope Strength Foundation has registered close to 150,000 individuals to the international marrow registry and we are so thankful for our dedicated sponsors: DKMS, Schomp Automotive, and Hard Rock Cafe, who have provided years of support and have helped us achieve this goal and continue the mission of "Saving Lives, One Concert at a Time".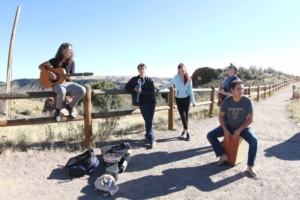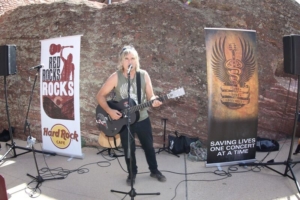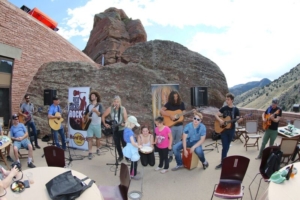 Participants gathered at Hard Rock Cafe to continue an evening in celebration and remembrance of those who have courageously battled blood borne cancers and illnesses.  Denver talent Tommy Freed and the Sound performed along with Mike Peters to end the night. Denver DJ and Program Director for Kool 105, Jim Berry, who emceed the events, shared his inspiring cancer battle and was quick witted in calling out a certain LHS Director in her need to shop for the event.  Fun was had by all.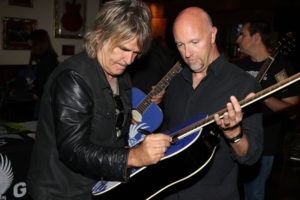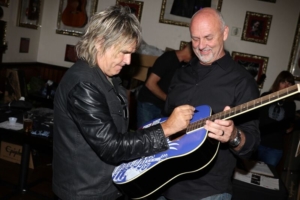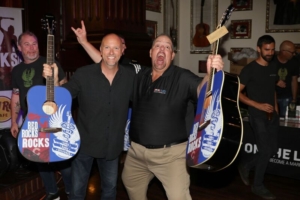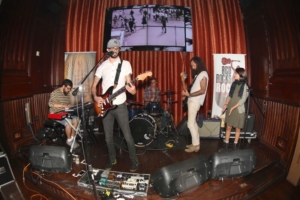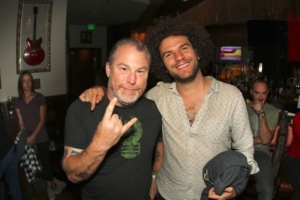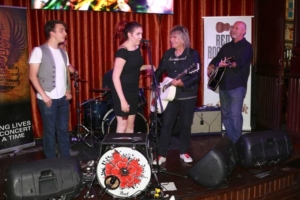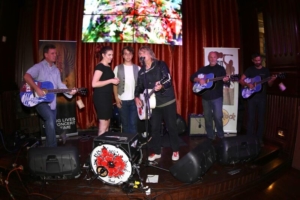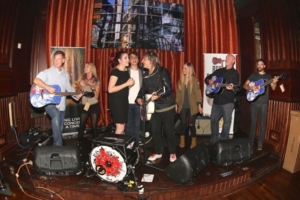 Mike Peters, a 3-time cancer survivor who battles Chronic Lymphocytic Leukemia, finished up the "Spirit of 86" U.S. tour in Denver, Colorado on September 29, 2016 performing such hits as, the "Love Hope Strength" theme song, and Dylan's classic, "Knockin' On Heaven's Door" with the participation of Mr. Mark Osborne, Mark's daughter Tess and the spirited Marc Suhanyi at the Soiled Dove Underground.
Special thanks to From the Hip photo and dedicated volunteer Andy Hollingsworth of Negative Image for capturing the memories of the day.
Are you a marrow donor? Register now at www.gotl.org or find us at an event near you!