During October 2018 a team of LHS trekkers accompanied by The Alarm with Mike and Jules Peters, Robin Wilson of The Gin Blossoms and Billy Duffy from The Cult hiked the The Grand Canyon, Bryce Canon and Zion Canton in the name of Love Hope Strength.
Scroll down for photos from the event.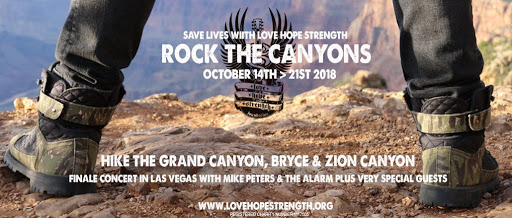 Rock The Canyons was followed by the The Rock The Pines event, held on 20th October 2018, proved to be a massive success. With an outdoor, Las Vegas backed performance by The Alarm, featuring Robin Wilson of the Gin Blossoms and Billy Duffy from The Cult, and culminating with an additional check of $15,000 from Arcis Golf, it was a truly fantastic evening,
With grateful thanks to everyone at Arcis Golf for hosting this fantastic event and to all the trekkers and fans who took part.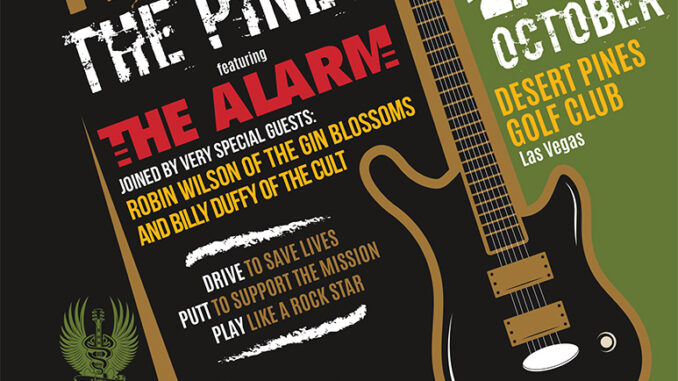 Below are the photos from, Rock The Canyons and Rock The Pines